Life With Hayden: It's The Great Pumpkin, Hayden Brown
Even though our kids no longer trick-or-treat,
wear cute little bumble bee costumes,
or have Fall Parties at school,
they still like to carve pumpkins...
So as we traditionally do, we loaded up
and went to the Methodist church in town,
which hosts the local pumpkin patch.
While we were there, Hayden decided he wanted
something a little different this year,
he wanted this little white pumpkin...
(I think he felt sorry for it, the pumpkin was kinda off to the side of the patch, no one was really paying attention to it, plus Hayden said he heard it whimper and saw it wag its stem when he walked by)
Anyway, we brought home a few pumpkins
and Hayden went to carving...
So his dad took this picture
of what we thought was the final product: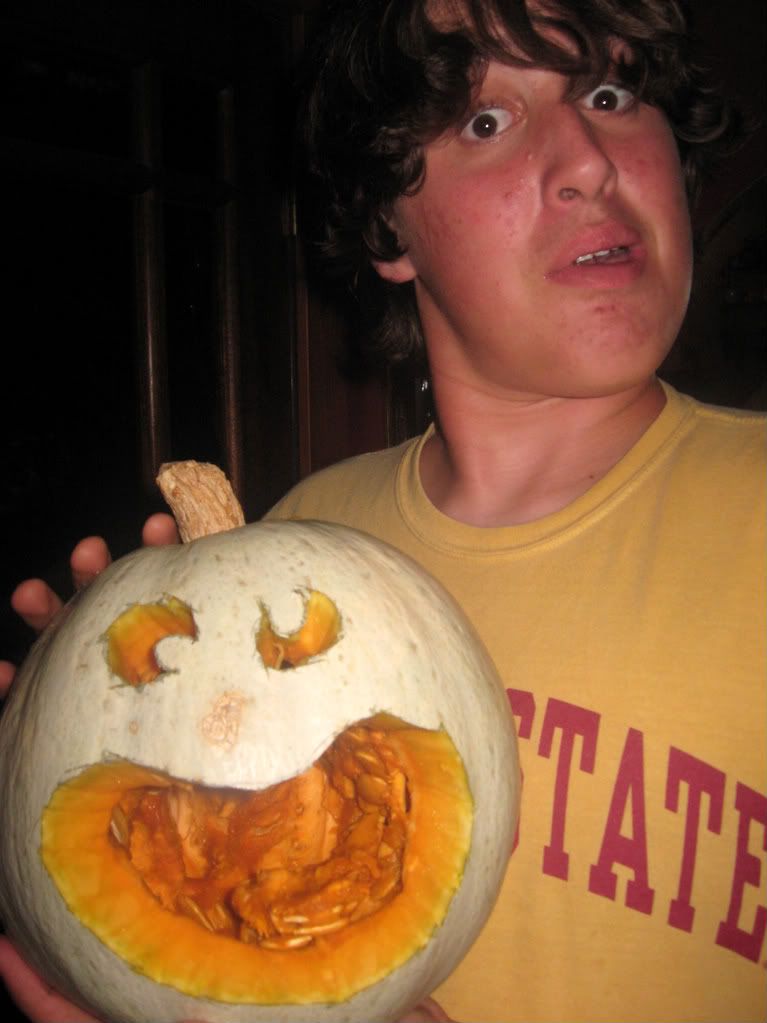 (I think that's Hayden's attempt at looking scary or spooky)
But later that same evening, I went outside to put candles in the pumpkins and I found this...


so I called Hayden outside and asked him "what's the deal with the puking pumpkin?" He told me that this year he decided to create a "Barf-O-Lantern" instead of a "Jack-O-Lantern"
Life with a 14 year old is never dull (but kinda scary)