Meet Jenny
Home from a week long mission trip to Central America...

I want to introduce someone special...her name is Jenny.

I met Jenny last Sunday night. We were getting ready for our church service to begin and as I was sitting down I heard this giggle. I turned around and there was Jenny, sitting in a big white plastic lawn chair, legs dangling, feet brushing back and forth across the cement floor.

And then I saw that face. And that grin.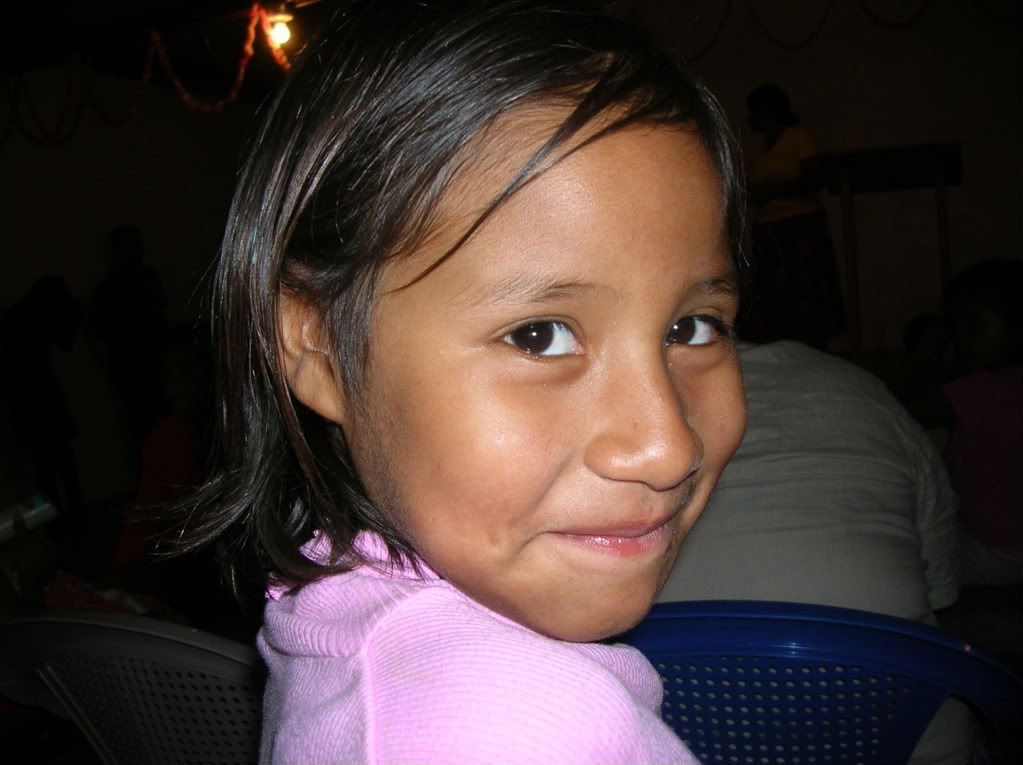 I motioned for her to come around in front of me...

"Como se llama?"

"Jenny"

"Me llamo Debbie"

Introductions made, she climbed into my lap and church began. And soon I felt that old familiar heaviness of a child who had fallen asleep. Her head resting against my chest, I knew that this was probably the first time in a long time she had been mothered. Day after day, no lap to sit in, no one to stroke her hair, no arms to wrap around her.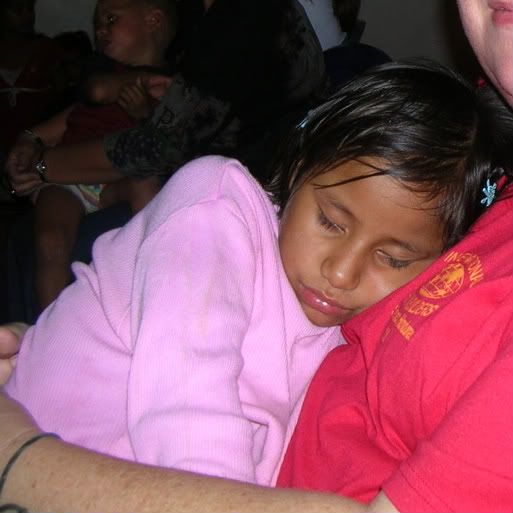 And I didn't want it to end. For her sake and for mine. But it did end. I had to wake her up and send her across the field to her home, the block house with no glass in the windows. The house she shares with the 26 other motherless and fatherless children I met last week.

I don't know if she'll remember me.
I don't know if she'll remember last Sunday night.
I don't know if she'll remember my name.

I know I'll remember every minute of that night.
I know I'll remember to pray for a 7 year old girl
in a pink shirt with blue flower barrettes in her hair.
I know I'll remember Jenny.