Life With Hayden: The 15th Anniversary Edition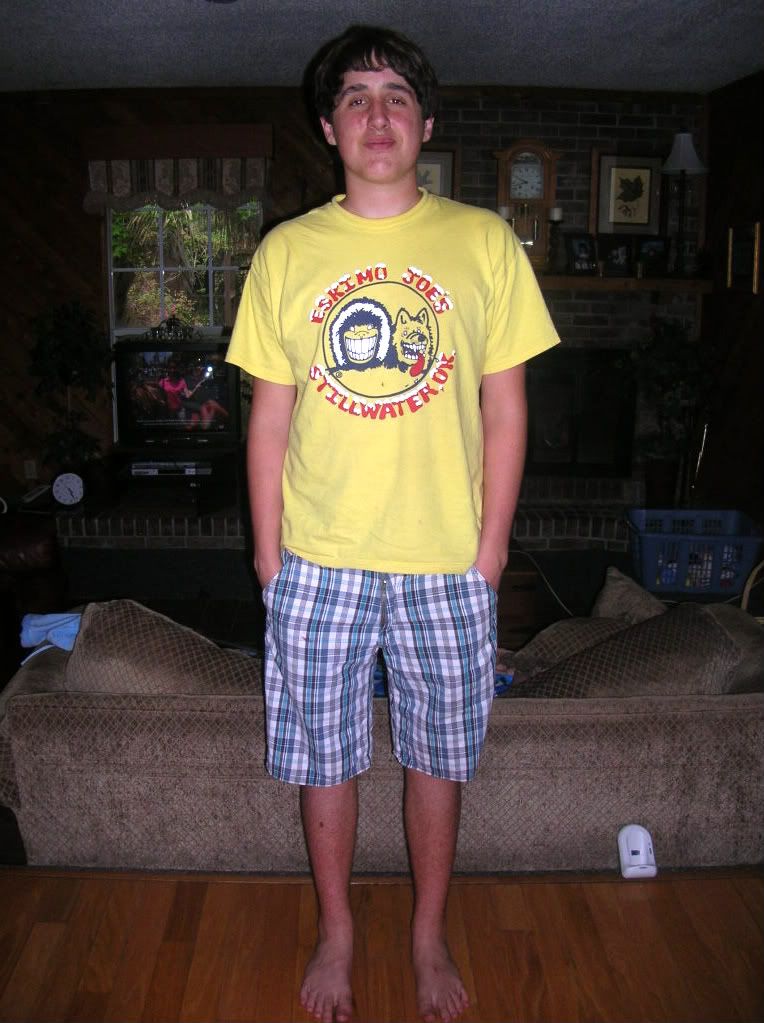 where was I when this happened?
the floor is different...thank goodness
the couch is different...thank goodness
and the kid is different too...
Now he fits in his daddy's boots (size 15)
instead of swimming in them...
Now he's only 2 inches shorter than his daddy (at 6'2)
instead of 48...
Now he's taking his driver's test online (Lord, help me)
instead of driving his Playskool 4 wheeler in the yard...
Now girls buy him sodas at school (the little minx)
instead of mommy pouring him some juice...
I knew it would come someday,
the day my little guy wouldn't be so little anymore...
I just didn't think it would be here so soon...
Happy birthday son...I love you, then and now
Can this be the same kid?