(sitting on my chipped plate)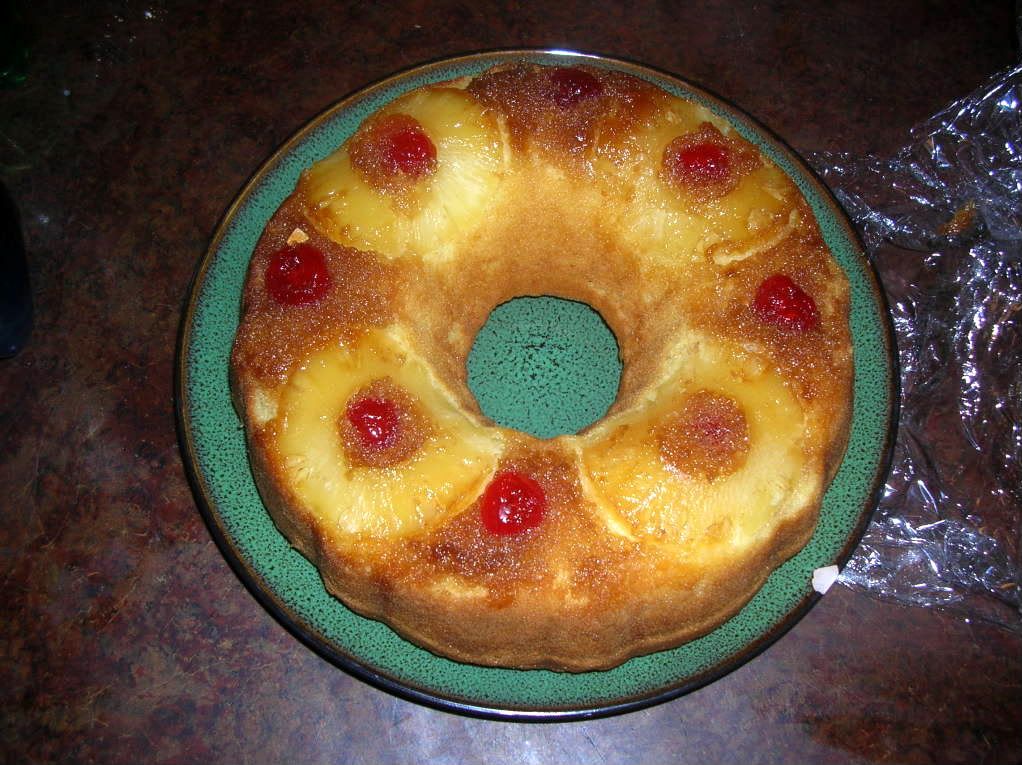 a Pineapple Upside Down Cake...
for homework...
In his English class they are studying poetry...
and tomorrow they are having a poetry party
where each item of party food must begin with...
the letter P.
and Hayden chose...
you guessed it,
Pineapple Upside Down Cake.
(I tried to get him to bring peanuts...
how was I supposed to know
that the kid is a better baker than me?)
He really made this on his own,
(with some supervision from dad)
he bought the cake mix, the pineapple rings,
read the recipe on the side of the box,
decided to use the bundt pan,
and bing bang boom...
he's made the best looking cake
that has graced this kitchen in months...
I wonder what kind of party he might have for biology class?
Look what my kid made tonight...